Honoring the Heartland Tour
For the second year in a row, Farmland's Honoring the Heartland Tour traveled all over the Midwest. We visited more than 15 cities across Iowa, Kansas, Missouri, and Nebraska to show our appreciation for the hard work and tireless commitment made in farming and agricultural communities, and grocery store/retail establishments. Whether it was serving a grab-and-go meal or donating much-needed protein to local food banks to help champion their efforts, we were honored to support each and every one of them. As part of our commitment, we donated a total of $150,000 to support the National FFA Organization mission, including state and local FFA chapters. A huge thanks to all who helped us support farmers and their families in America's Heartland!
If you took pics, there's still time to tag us on social with #FarmlandFoods, #FarmlandFarmTour, and #HonoringTheHeartland!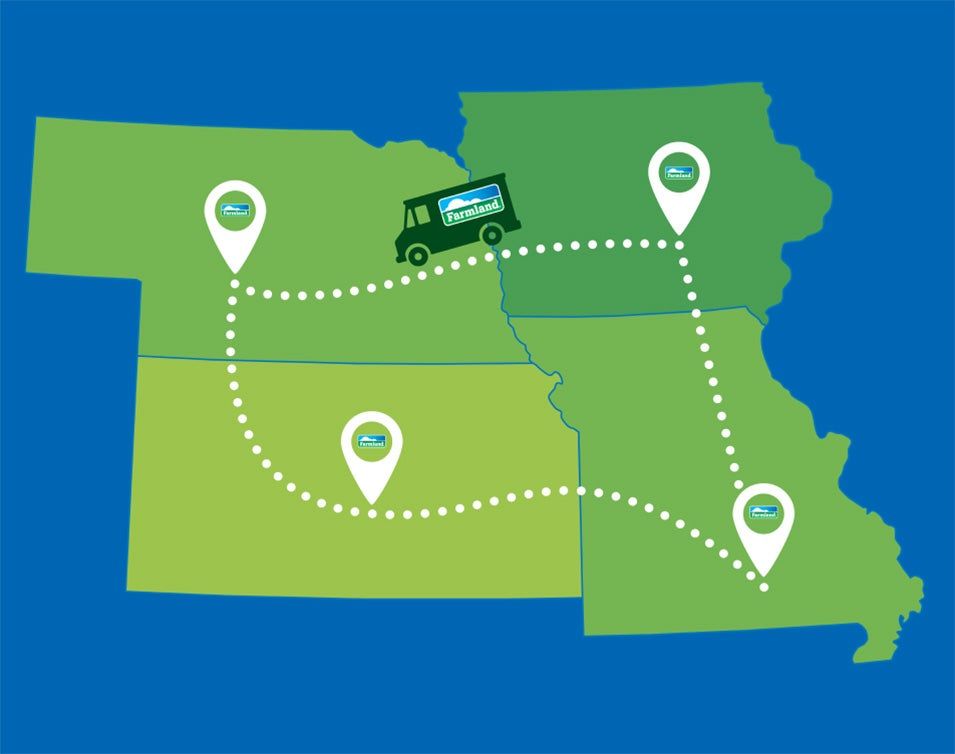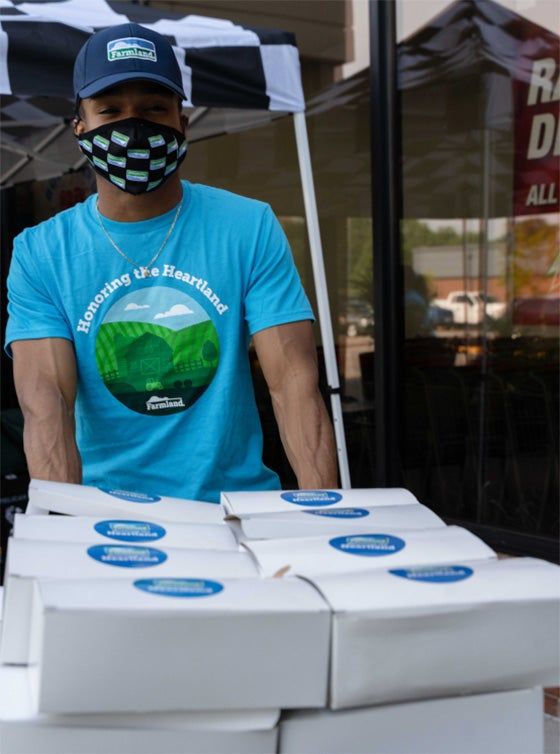 Farmland FFA Heartland Grants
The Farmland FFA Heartland Grants program was developed as an extension of our Honoring the Heartland Tour, offering grants to members of the National FFA Organization—young leaders who are transforming the future of food.